Ethosh is a Global, Digital Experience agency. We partner with our customers in transforming their traditional and legacy customer experiences to new, interactive, visual and digital customer experiences across the entire customer journey. Such digital experiences help them accomplish higher revenue growth and stronger brand loyalty. We have built a strong expertise in many industries like Medical Device, Laboratory Equipment, Pharma, Biotech, Healthcare, Automotive, Consumer good, and industrial manufacturing.
Ethosh's mission is to partner with purpose-driven businesses to deliver positive and meaningful outcomes that Educate, Enable and Excite people.
Educate - Our immerging-tech solutions using gamification and VR-based education platforms have helped our customers transform skill and learning development
Enable - Our AR-based solutions are enabling users to be confident about their decisions from buying a product to solving a complex issue
Excite - Our digital and content marketing solutions are helping our customers excite and delight their customers across the buying journey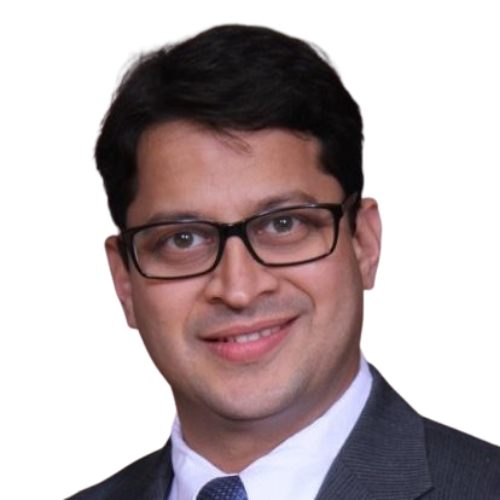 Business leaders want to deliver meaningful customers experiences and achieve greater business performance. We help the business leaders accomplish those outcomes.
Our primary tool is empathy—knowing our customer and our customer's customer. Rely on us to challenge the brief if that is in your best interest. And we use our considerable experience in your domain combined with creativity and digital to deliver the outcomes you need—outcomes that educate, enable and excite people.

We at Ethosh are partnering with MedTech, Pharma, Biotech and Healthcare organizations in transforming HCP, HCW and Patient experience – one personalized experience at a time. Here are my favorite stories.
Ethosh helped a pharma company Educate thousands of doctors and nurses through a gamified learning experience on the best practices in hand hygiene.
Ethosh helped a MedTech company Enable hundreds of gynecologists' on the most innovative and life saving surgical procedure using a VR-based simulation.
Ethosh helped a diagnostic company Excite women of all generations about diagnostics and treatment options for their health through inspiring stories and visuals.
There is a solution to every complex problem. One such success story is when we partnered with a global auto company to transform skill-development from tradition to blended web & VR-based, hands-on, simulated learning. Outcome outpaced the investment many times.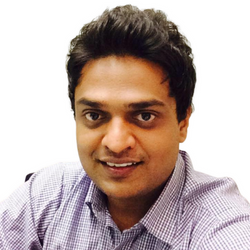 Working with Ethosh has been one of the easiest engagements with an agency I've ever experienced. The quality of their work far exceeds the cost and the team members we've worked with have always been professional and fun.
As we've used this VR experience for various audiences over the last few months, we've received nothing but praise for how great the experience is – not only for virtual reality, but for our technology as well. Overall, a great experience to work with Ethosh.
April Falcone
Director, Global Marketing Communications
Nanostring


I am very impressed with the ability of Ethosh to understand very technical tasks and to create visualizations from them, all with little or no guidance from our team. I was floored the first time I saw some instructions that I had written come to life in animation.
Ethosh goes the extra mile to help make sure we meet schedule, even working through the night (their time) to fine-tune deliverables on tight schedules. The whole Ethosh team is a pleasure to work with.
Learning Products Program Manager
Global Analytical & Lab Solutions Company
I worked with Ethosh to develop a product animation and was very pleased with their work ethic, response times, and technical expertise. The final execution was great and I've since taken up a second project with the team.
Manager Marketing
A Global Medical Device Company
Ethosh has been an ideal creative services partner for our business unit. Their team is friendly, talented, incredibly responsive, and an absolute pleasure to work with. Their deliverables are second to none.
Director Marketing
A Global Medical Device Company
Ethosh helped us conceptualize and develop a unique, experiential game aimed at Indian HCPs – 'Smart AMR Warrior'. We gamified the experience of updating HCPs' skills in infection control and enabled us to position Pfizer as the thought leader in the AMS space. Ethosh works at the intersection of creativity, technology, and medical knowledge, resulting in ideas and execution that break free from the clutter in the market. We look forward to collaborating with Ethosh soon!
Sr. Director Marketing
A Global Pharmaceutical Company
"Ethosh's learning & developing solution is helping us transform into an academy that has a scaled-up delivery platform. Ethosh's interactive, digital & visual learning support for Ador Welding Academy is helping bridge the skill gap faster & effectively."
Ador Welding Academy

"The visual & digital content developed by Ethosh for Crompton Pumps is helping us ensure consistency in communication, educate dealers about our entire product range and also enable service engineers to enhance skills."
Crompton Pumps
"The visual content developed by Ethosh is enabling our customers to gain a deeper insight of our entire range. From exhibitions to sales pitches, the content is being well received and appreciated by all the stakeholders of our organization."
Sparkonix
"Ethosh's solution helped us in creating better awareness of our product as well as its visibility in the most apt manner. Ethosh's expertise & a techno-creative approach resulted in minimal hand-holding from our side, which according to us is a huge value addition."
Godrej Material Handling Division
"The visual & digital manuals developed by Ethosh that give visual step by step instructions will facilitate easy, user-friendly assistance to our customers spread across the world, reducing the skill gap by removing the language barrier"
Crompton Greaves Switchgear Division
"The technical content developed by Ethosh showcased the functioning of our product (ESOM) along with its benefits & advantages. The video today is being used for presentations as well as educating the dealers while creating more awareness."
Crompton Greaves Technology Division