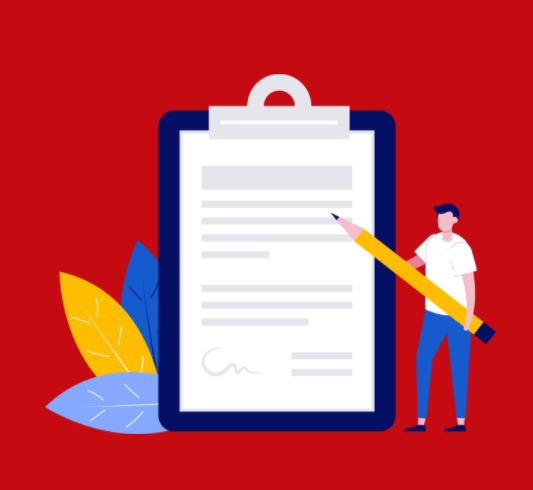 Purpose
This privacy policy will help you to understand how Ethosh Designs Pvt. Ltd. ( "us","We","Our") uses and protects the data you provide by submitting your personal information, you agree to us to use when you visit and use our "Site" ("Website","Services","Mobile Application","Social Media promotion") as set out in this privacy policy. The effective date of this privacy policy or any revised or changed notice can be found on this page.
Ethosh Designs Pvt. Ltd. ("we" or "us" or "our") respects the privacy of our users ("user" or "you"). This Privacy Policy explains What data we collect, Why we collect this data and What we do with this data ,use, disclose, and safeguard your personal information when you visit our website www.ethosh.com and our mobile application including any other media form, media channel, mobile website, or mobile application related or connected thereto (collectively, the "Site"). Please read this privacy policy carefully. If you do not agree with the terms of this privacy policy, please do not access the "Site".
We reserve the right to make changes to this Privacy Policy at any time and for any reason. We will alert you about any changes by updating the "Last Updated" date of this Privacy Policy. Any changes or modifications will be effective immediately upon posting the updated Privacy Policy on the Site, and you waive the right to receive specific notice of each such change or modification.
You are encouraged to periodically review this Privacy Policy to stay informed of updates. You will be deemed to have been made aware of, will be subject to, and will be deemed to have accepted the changes in any revised Privacy Policy by your continued use of the Site after the date such revised Privacy Policy is posted. Any information provided by you will be treated in accordance with the provision of (1) Data Protection Act 1998, (2) on and with effect from its effect date, the General Data Protection Regulation(Regulation) (EU) 2016/679 of the European Parliament and Council of 27th April 2016) and any consequential national legislation (iii) the Privacy and Electronic Communications (EC Directive) Regulations 2003, and (iv) any guidance and / or codes of practice issued by the UK Information Commissioner's Office or other relevant supervisory authority, including, without limitation, the European Data Protection Board, in each case as amended, supplemented or replaced from time to time (the "Data Protection Laws").
Transference and Choice
Our goal is to be clear about what information we collect so that you can make meaningful choices about how it is used and control who you share information with. By providing personal information to us, you consent to us collecting, holding, using and disclosing your personal information in accordance with this Privacy Policy. You have to provide personal information to us, however, if you do not, it may affect your use of the Website or the products and/or services offered on or through it.
You may also set your browser to block all cookies, including cookies associated with our services, or to indicate when a cookie is being set by us. However, it's important to remember that many of our services may not function properly if your cookies are disabled. For example, you may not be able to log in to the Website or utilise other services.
Principles of Data protection
The Processing of personal information will comply with the principles of complaint processing of personal information as set out in Data Protection Laws.
The personal information will be
Processed lawfully and in a transparent manner
Processed for specified and legitimate purpose
Limited to what is necessary for the purpose
Keep secure
Adequate, Relevant and Accurate
What Data We Collect (Information Collected)
We may collect information about you in a variety of ways. The information we may collect on the Site includes:
Personal Data
Personally identifiable information, such as your name, permanent address, communication address, shipping address, email address, mobile and telephone number, and demographic information, such as your age, gender, hometown, and interests, that you voluntarily give to us when you register with the Site or when you choose to participate in various activities related to the Site such as online chat and message boards, Newsletters, Marketing Promotions. Personal information provided by third parties, such as ratings or API from websites such as LinkedIn, Google, Facebook. Login details with time, settings/ preference and any personal information or comments that you may provide to us through the toolkits or chatbots. You are under no obligation to provide us with personal information of any kind, however, your refusal to do so may prevent you from using certain features of the Site.
Derivative Data
Our servers or "Site" automatically collects Information when you access the "Site" and information collected through Cookies and tracking technologies including but not limited to such as your IP address, your browser type, your operating system, your access times, and the pages you have viewed directly before and after accessing the Site. If you are using our mobile application, this information may also include your device name and type, your operating system, your phone number, your country. If you are participating in any marketing or promotional events launched by us on social media then your likes and replies to a post, and other interactions with the application and other users via server log files, as well as any other information you choose to provide.
Financial Data
We do not request, collect, process and store any Financial Data.
Facebook Permissions
The Site may by default access your social media Facebook basic account information, including your name, email, gender, birthday, current city, and profile picture URL, as well as other information that you choose to make public. We may also request access to other permissions related to your account, such as friends, check-ins, and likes, and you may choose to grant or deny us access to each individual permission. For more information regarding Facebook permissions, refer to the Facebook Permissions Reference page.
Data From Social Networks
User information from social networking sites, such as [Apple's Game Centre, Facebook, Google+, Instagram, Pinterest, Twitter, etc ], including your name, your social network sername, location, gender, birth date, email address, profile picture, and public data for contacts, if you connect your account to such social networks. If you are using our mobile application, this information may also include the contact information of anyone you invite to use and/or join our mobile application.
Mobile Device Data
If you connect using our mobile application:
Geo-Location Information. We may request access or permission to and track location-based information from your mobile device, either continuously or while you are using our mobile application, to provide location-based services. If you wish to change our access or permissions, you may do so in your device's settings.
Mobile Device Access. We may request access or permission to certain features from your mobile device, including your mobile device's [bluetooth, calendar, camera, contacts, microphone, reminders, sensors, SMS messages, social media accounts, storage,] and other features. If you wish to change our access or permissions, you may do so in your device's settings.
Mobile Device Data. We may collect device information (such as your mobile device ID, model and manufacturer), operating system, version information and IP address.
Push Notifications. We may request to send you push notifications regarding your account or the Application. If you wish to opt-out from receiving these types of communications, you may turn them off in your device's settings.
Information we get from your use of our services. We may collect information about the services that you use and how you use them, like when you visit a website that uses our services or you view and interact with our content. This information includes:
Third-Party Data
Information from third parties, such as personal information or network friends, if you connect your account to the third party and grant the Site permission to access this information.
Data From Contests, Giveaways, and Surveys
Personal and other information you may provide when entering contests or giveaways and/or responding to surveys.
Log information – When you use our services or view content provided by us, we may automatically collect and store certain information in server logs. This may include details of how you used our service, such as your search queries, Internet Protocol address, device event information such as crashes, system activity, hardware settings, browser type, browser language, the date and time of your request and referral URL and cookies that may uniquely identify your browser or your account.
Local storage – We may collect and store information (including personal information) locally on your device using mechanisms such as browser web storage (including HTML 5) and application data caches.
Cookies and anonymous identifiers – We use various technologies to collect and store information when you visit our Site, and this may include sending one or more cookies or anonymous identifiers to your device. We also use cookies and anonymous identifiers when you interact with services we offer to our partners, such as advertising services or Ethosh features that may appear on other sites. You can refer to our cookies policy for details.
Why We Collect Your Data or How we use your Information
We are collecting data for several reasons
The personal information collected from you will be processed for the purpose of
Performing our contract with you
For legitimate business reasons
To comply with our legal obligations
Where you have given consent to use of your information.
We may use your personal information
To create and manage your account.
When you contact us, to keep a record of your communication to help solve any issues you might be facing.
To fulfil and manage purchases, orders, (payments if required), and other transactions related to the Site
To notify you of updates to the Site.
To email you regarding your account or order.
To enforce the Privacy Policy and our terms and conditions for use of our services and Site.
To Resolve disputes and troubleshoot problems.
To deliver targeted advertising, coupons, newsletters, and other information regarding promotions and the Site to you.
To communicate and send you promotional emails containing the information we think you will be interesting.
To better understand your need
For internal and service-related purposes such as to provide, maintain, protect, improve and personalize our service and product.
To promote our product, services and related services.
To contact you to fill our surveys and participate in other types of market research
To customize Our Website according to your online behaviour and personal preferences.
To analyse data Profile regarding your online behaviour on our website.
To monitor and analyse trends, usage, and activities in connection with our Product and services and for marketing or advertising purposes or to offer you tailored content;
To analyse information in order to offer aggregated anonymised data products to third parties
Compile anonymous statistical data and analysis for use internally or with third parties.
To investigate and prevent fraudulent transactions, unauthorised access to or use of our services, and other illegal or unusual activities;
from cookies and other technologies, to improve your user experience and the overall quality of our services;
To use the information we collect, we may require our systems to access, screen capture, store, video and/or scan your information. Where appropriate or required by data protection laws, we will ask for your consent before using information for a purpose other than those that are set out in this Privacy Policy.
Do We share with whom and why ?(DISCLOSURE OF YOUR INFORMATION)
We may share your information with any Third party for the following reasons
Where disclosure is necessary to enable us to provide services to you.
Where disclosure is to Third party service providers, on the understanding that they will keep the personal information confidential or To solve technical or security issues (if any)
Investigations such as possible cases of fraud, violation of terms and services or to protect the rights of public or Ethosh Designs Pvt. Ltd. and our clients in compliance with the law.
To comply with law, any legal process or any government or Law enforcement enquiry. Our team will review such request and will confirm or appealed against if such request does not follow standard procedure or unnecessary compromises user data privacy.
If we reorganize or sell all or a portion of our assets, undergo a merger, or are acquired by another entity, we may transfer your information to the successor entity. If we go out of business or enter bankruptcy, your information would be an asset transferred or acquired by a third party. You acknowledge that such transfers may occur and that the transferee may decline honour commitments we made in this Privacy Policy.
With your consent, or with an opportunity for you to withdraw consent, we may share your information with third parties for marketing purposes, as permitted by law.
If you interact with other users of the Site, those users may see your name, profile photo, and descriptions of your activity, including sending invitations to other users, chatting with other users, liking posts, following blogs.
When you post comments, contributions or other content to the Site, your posts may be viewed by all users and may be publicly distributed outside the Site in perpetuity.
We may share your information with our affiliates, in which case we will require those affiliates to honour this Privacy Policy. Affiliates include our parent company and any subsidiaries, joint venture partners or other companies that we control or that are under common control with us or service providers.
We may share your information with our business partners to offer you certain products, services or promotions.
Our mobile application may display a third-party hosted "offer wall." Such an offer wall allows third-party advertisers to offer virtual currency, gifts, or other items to users in return for acceptance and completion of an advertisement offer. Such an offer wall may appear in our mobile application and be displayed to you based on certain data, such as your geographic area or demographic information. When you click on an offer wall, you will leave our mobile application. A unique identifier, such as your user ID, will be shared with the offer wall provider in order to prevent fraud and properly credit your account.
If you connect to the Site through a social network, your contacts on the social network will see your name, profile photo, and descriptions of your activity.
Third Party Services
Our "Site" may contain third party links to other sites which are not operated by us. These third-party sites or links are provided as information to you only. You should not interpret as approval by us of those sites or links or information you may obtain from them. These sites are governed by their terms and privacy policies. We ae not responsible to the operations and practices of third parties.
We strongly advice you that you should read the privacy policy of these third-party sites before using or accessing these third-party sites.
Payments
We do not request, collect, process and store any Financial Data.
Security
We (Ethosh Designs Pvt. Ltd.) respects the privacy of our users, We take security of your data and our technical and security experts work day and night to protect your confidential personal information against unauthorized access, disclosure or destruction modification.
We will implement appropriate technical and organizational measures to ensure an appropriate level of security , including implementation of ISMS framework, governing ISO 27000:2013 Certification guideline, regular VAPT Audits, encryption of your personal information to achieve the objective of CIA i.e. confidentiality, integrity and availability. Our business continuity plan (BCP ) and Disaster Recovery plan ( DR Plan ) ensure you timely availability of your personal information. We empower our employees, contractors and service providers by delivering awareness training of ISMS Framework, Security periodically.
Although we take each and every reasonable measure to protect our user's information and its integrity, we do not guarantee the complete security of our "Site" or any third parties involvement or improvement of our services. Moreover, devices or communication channels may be compromised, and as such, any submission of information is done at your own risk.
Age-Related Issues
We do not knowingly collect or solicit personal information from anyone under the age of 18 or knowingly allow such persons to register for the Services. If you are under 18, please do not attempt to register for the Services or send any information about yourself to us, including your name, address, telephone number, or email address. No one under age 18 may provide any personal information to us or on the Services. In the event that we learn that we have collected personal information from a child under age 18, we will delete that information as quickly as possible. If you believe that we might have any information from or about a child under 18, please write to us at the address specified below.
Cookies
Cookies are files with small amount of data, which may include a unique anonymous identifier. Cookies are sent to your browser from a website and stored on your computer's hard drive.
Our "Site" uses cookie data to improve the website and your experience. When you use our website, you agree to our use of cookie data. Otherwise, you may choose not to use our website. For more information on the types of cookies we use, please review our Cookies Policy.
Storage and Transfer of Data
To provide our service, your personal information may be transferred outside the European Economic Area (the "EEA"), to implement and improve our service.
Many of the countries will be within the EEA or will be ones which the European Commission has approved, and will have data protection laws which are the same as or broadly equivalent to those in the United Kingdom.
However, some transfers may be to countries which do not have equivalent protections, and in that case, we shall use reasonable efforts to implement contractual protections for the personal information. While this will not always be possible where we are required to transfer the information in order to comply with and perform our contract with you or where we have a legal obligation to do so, any transfers will be done in accordance with applicable data protection laws, including through the implementation of appropriate or suitable safeguards in accordance with such applicable data protection laws.
For the avoidance of doubt, safeguards in the form of [EU Commission approved standard contractual clauses / binding corporate rules adopted by the recipient / the EU- US Privacy Shield for transfers to the United States] will be implemented where personal information is transferred by us to our service providers for processing.
Compliance
We implement appropriate measures to uphold the terms of this privacy policy. When we receive complaints from users, clients or any third party, we do our best to follow up and resolve the issue in compliance with the Data Protection Laws and the terms and conditions of our services and company.
Data Retention
We will keep your information as long as necessary for the processing purpose that it was collected, and any other permitted linked purpose, including legal, regulatory and legitimate business purposes. Our retention periods are based on our business needs and your personal information that is no longer needed is either irreversibly anonymised or securely destroyed.
We're required to keep some of your information for certain periods of time under law. When we no longer require your information, we'll ensure that your information is destroyed or de-identified.
We may need to retain certain personal information after we cease providing you with products or services to enforce our terms, for fraud prevention, to identify, issue or resolve legal claims and/or for proper record keeping.
Updates of your personal information
We will use reasonable efforts to keep your personal information up to date. However, we need you to notify us without delay in the event of any change in your personal circumstances so that we can keep your personal information up to date.
Your Rights
You may at any time request a copy of your personal information from Ethosh Designs Pvt. Ltd. This right can be exercised by writing to the company at the address specified below.
You also have the right to correct any inaccuracies in, and in certain circumstances, to request erasure, or restriction on the use, of your personal information, and to object to certain uses of your personal information, in each case subject to the restrictions set out in applicable data protection laws.
In any case, where we are relying on your consent to process your personal information, you have the right to change your mind and withdraw your consent by writing to us at the address specified below.
Where we are relying on our legitimate purpose in order to use and disclose your personal information, you are entitled to object to such use of your personal information, and if you do so, we will cease to use and process your personal information for that purpose unless we can show there are compelling legitimate reasons for us to continue or we need to use the personal information for the purposes of legal claims.
In limited circumstances, you may also have the right to data portability in respect of certain of your personal information, which means you can request that we provide it to you or your third-party nominee.
You also have the right to lodge a complaint with the Information Commissioner's Office about the processing of your personal information.
Changes to this Policy
We reserve the right to modify this privacy policy as necessary. Any changes to this privacy policy that reduces the rights of our users or customers will result in the prior notification and will require explicit consent from the user. Significant changes to our policies may result in email notifications. Personal information is bound by the latest privacy policy that users and customers have consented to.
Governing Law
This GDPR privacy policy is governed by the GDPR guidance and policies
Contact Details
Any queries or complaints regarding the use of the personal information by us and the exercise of individual rights should be addressed to Ethosh Designs Pvt. Ltd. at contact@ethosh.com
Effective Date 15th October 2020